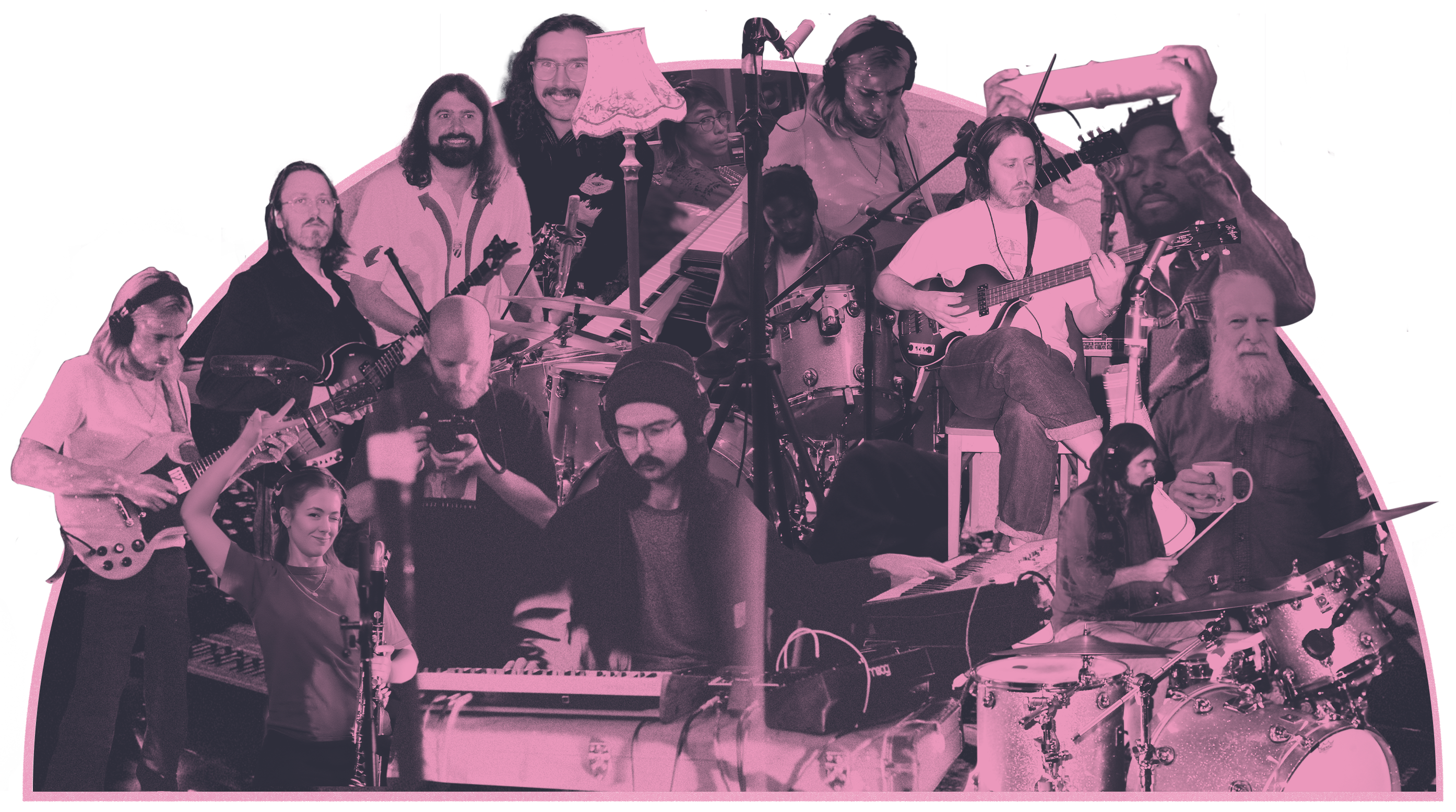 'Mush' is 10 tracks taken from two days of improvising at Hackney road studios, London. We wanted to capture some of what we have been doing with our live shows and rehearsals - taking moments to jam and experiment, just following the music and letting it guide us. These recordings were born under this concept, not aiming for any other goal than to try this out for two days.

When Shuta Shinoda (producer based at Hackney Road studios) contacted us, we happened to be playing at a venue about 100m away a few days later. After chatting over the concept he was really into the idea, so we set it in motion.

The aim was to keep everything raw and true to form, without any overdubs or edits and keeping the mix as organic as possible. In the same sense, the track order is almost unchanged from the order in which they were performed.

The experience was massively enriched with collaborations from some of our closest creative friends. J.Appiah joined us on percussion and vocals, Hannah Hever on Flute & Bass Clarinet & Roger Beaujolais on vibraphone.

The whole weekend was filmed by Jordan Woods, something that has added massive value to the experience.